"
And this has been another great episode of 'CeCe Goes Bonkers' join us next week when she accuses random pedestrians of stealing her look.
"
Weird It Up
Season:
2
Episode:
17
Production code:
217
Broadcast number:
38
Broadcast Information
Original airdate:
April 14, 2014
International airdate:
May 11, 2012 (Italy)


May 18, 2012 (Latin America)
May 31, 2012 (Brazil)
July 20, 2012 (Germany)
July 21, 2012 (Romana)
July 27, 2012 (Spain)
July 27, 2012 (Portugal)
July 27, 2012 (Catalonia)
August 5, 2012 (Poland)
August 9, 2012 (Israel)
August 13, 2012 (Japan)
August 18, 2012 (Czech Republic)
August 25, 2012 (Hungary)
September 26, 2012 (France)

"Weird It Up" is the 17th episode in season 2 of Shake It Up and the 38th of the overall series. It first aired on April 1, 2012.
Overview
Rocky and CeCe hire a manager who books them a gig on a Japanese game show where Flynn ends up being the contestant. Meanwhile, Ty takes an interest in a girl who only speaks Spanish and asks Deuce to accompany them on their first date.
Episode Summary
When CeCe hires an agent, he decides to help the girls boost up their fame. Rocky is reluctant at first and orders CeCe to leave. Afterwards, the agent mentions about putting them on "Let's Get Weird!", a Japanese related game show, Rocky immediately reconsiders and agrees to having them on the show. However, all this "fame" is getting into CeCe's head, causing her to forget about Flynn. Flynn decides to get even by appearing as the contestant on
the game show, after CeCe refuses to apologize to Flynn about forgetting him. Flynn purposely decides to get every question wrong so the girls would suffer through the challenges. When Rocky and CeCe had enough of the challenges, Rocky forces CeCe to apologize to Flynn. Flynn later points out that he feels unwanted and that CeCe doesn't care about him. Meanwhile, Ty likes Gloria, a foreign exchange student who only speaks Spanish. Due to the language diversities, Ty asks Deuce to accompany him on the date as a translator. When Deuce was translating the idea of Ty asking Gloria to dance, he finds out that Gloria doesn't like him, but likes Deuce instead. This causes Deuce to lie to Ty about the translation and figure out a way to make sure Ty doesn't like her anymore.
Cast
Main cast
Guest stars
Absent
Gallery
The image gallery for Weird It Up may be viewed here.
Videos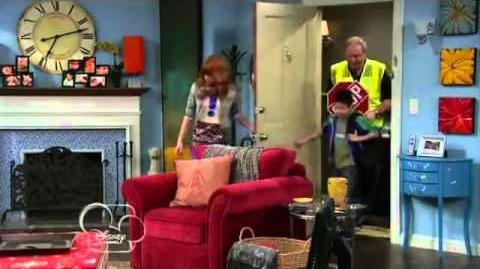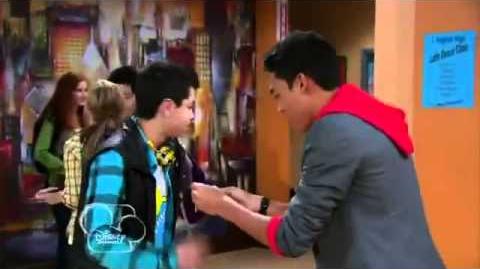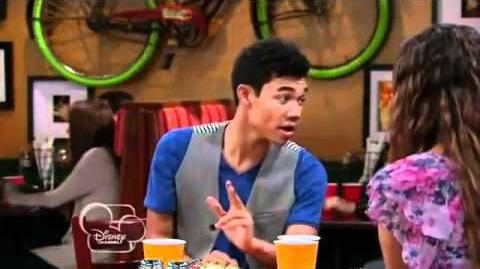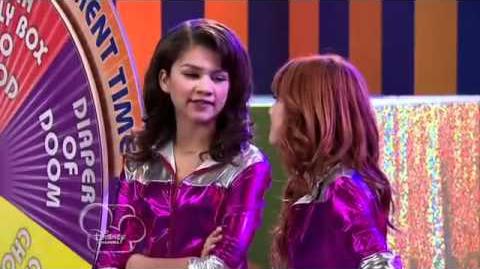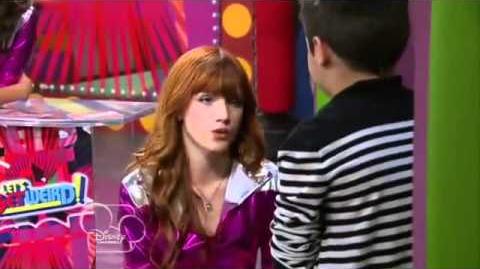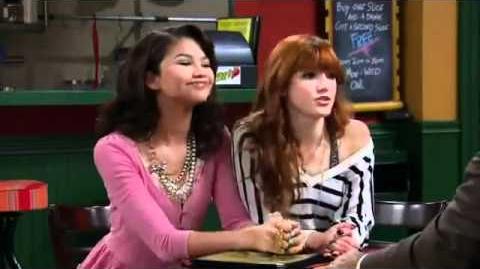 Memorable Quotes
Rocky: Actually I hate tacos.
CeCe: Quiet you love em.
Rocky: And this has been another great episode of 'CeCe Goes Bonkers', join us next week when she acusses random pedestrians of stealing her look.
CeCe: That girl had the exact same bangs as me! Coincidence? I don't think so!
Deuce: Anthing you want me to translate for you?
Ty: No I got this one. Adios!
Trivia
This marks the first episode in season 2 that is directed by a guest director. Alfonso Ribeiro is an actor that starred in The Fresh Prince of Bel-Air, a show that Shelley Jensen also directed for during a majority of its run.
This is the first episode to not have a song and dance featured.
This is the second episode in a row where Gunther and Tinka are absent.
The episode got approximately 2.5 million viewers making it the least wactched episode of the season and the series overall.
The Babysitter Cast can be seen in the croud of this episode. The game set used was actually part of the Babysitter set and is due to be featured in a season 3 episode (of Babysitter).
Allusions
The Three Musketeers: During the 'big final round' of "Let's Get Weird", Flynn's $1000 question is: "In Alexandre Dumas' classic tale about musketeers, how many musketeers were there?" Flynn answers "Three", to which Rocky corrects him saying "there were four musketeers".

Coincidentally, the fourth musketeer is D'Artagnan, a character that has appeared in the episode "Beam It Up" as Rocky's date. He is a guy that Rocky goes on a date with who never takes his costume off and is convinced that he is actually the character.
Goofs
When Rocky and Cece were standing next to the wheel, everytime the camera cuts to Rocky, the wheel changes positions (As if the wheel has been turned).
Community content is available under
CC-BY-SA
unless otherwise noted.