I'M GONNA HOST THE 2014 SIUW AWARDS!!!!!!!!!!!!!!!! HERE IS HOW IT'S GONNA WORK. IM GONNA PUT A NUMBER ON EACH NOMINEE. EXAMPLE: 1. ROCKY BLUE 2.CECE JONES 3.TINKA HESSENHEFFER 4. DINA GARCIA. IN THE COMMETS PUT THE NUMBER U WISH TO WIN!!!!!!! (IT DOES NOT NEED TO BE THE SAME NUMBER EACH VOTE) VOTING ENDS JANUARY 15TH. GOOD LUCK!!!!!!!!!!!!!!!!!!!

1. fav female character: 1.rocky blue 2.cece jones 3.tinka hessenheffer 4.dina Garcia
2. fav male character: 1.ty blue 2. deuce Martinez 3. Flynn jones 4.gunther hessenheffer
3. fav season:1. season 1 2.season2 3.season3 4.all!!!
4. fav song: 1.roll the dice 2.our generation 3.the theme song 4.remember me
5. fav album: 1.live 2 dance 2.made in japan 3.I <3 dance 4. cant decide!!!
6. fav season 1 episode: 1. start it up 2. match it up 3.add it up 4.vatalihootsit it up
7. fav season 2 episode: 1.shake it up, up,and away! 2.camp it up 3.whodunit up 4.made in japan
8. fav season 3 episode: 1.oh brother it up 2.i do it up 3. my bitter sweet 16 it up 4. remember me
9. fav guest star: 1.leo howard 2.tyra banks 3. carly rae jepsen 4. Olivia holt
10. fav line: 1. im an emotional man! 2. I just came because I heard they were gonna be macaroni and cheese balls! 3. i'm in a middle of a blob! 4.i have life changing, earth shattering news!
11. fav couple: 1. cogan 2.rogan 3.tynka 4.gece
12. fav dance number: 1.bling bling 2.just wanna dance 3.these boots are made 4 walkin 4.remember me
13. fav catch phrase: 1. hey hey hey! 2. hahahaha, hahahaha, hum 3.zam! 4.IKD!!!!!!!
14. fav dancer: 1.ty blue 2. tinka hessenheffer 3. cece jones 4. rocky blue
15. fav picture 1.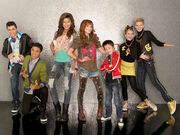 2.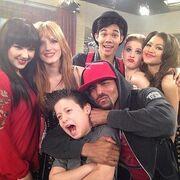 3.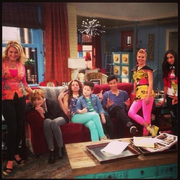 4.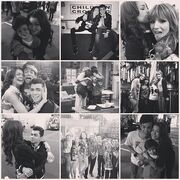 Community content is available under
CC-BY-SA
unless otherwise noted.