Hey! I've noticed that this wiki has been becoming more and more empty, ever since it was announced that there won't be a season four. I'm seeing the same few people on here every now and then, but it's not the same as it used to be. I'm devastated that this show has ended, because to me, it was more than a show. The characters on the show started to feel like my second family, and this show gave me a reason to go after my dreams. This show inspired me in so many different ways that I can't even explain. And with every episode, I fell deeper and deeper in love with Shake It Up. This show is the reason I even got a wikia account! So I could become an official member of Shake It Up wiki, and I was given the opportunity to talk to all of you great people. Even met my soul mate! Words alone can not describe what this show meant to me. And for me, after the last episode airs, the magic of this show won't just disappear. I won't abandon this wiki after Remember It Up. I will continue to comment on and edit pages I love, and make templates for my favorite pairings and moments! I will continue to make fanfictions for Shake It Up, as long as I have ideas! And I hope you guys won't just disappear after this. If you want to leave the wiki, never to return, nobody's stopping you. But I encourage you to every once in a while look back and remember the times this show made you laugh, cry, and dance. This is show is just another tv show to a lot of people, but not to me. It may be over, but Shake It Up will always have a special place in my heart.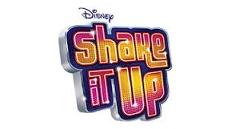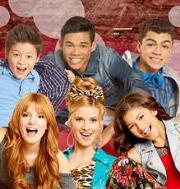 Community content is available under
CC-BY-SA
unless otherwise noted.