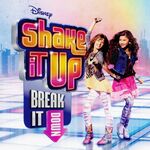 Since one of the most popular features of Shake It Up is its music, I was wondering, what are everyone's favorite songs?
Mine are (in no particular order):
Up, Up, and Away
Something to Dance For
Bring the Fire
Moves Like Magic
Twist My Hips
All Electric
Turn It On
Critical
Shake It Up
Watch Me
Our Generation
Roll the Dice
TTYLXOX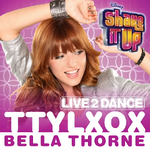 Also, what are your favorite genres of music?
My favorite genres are rock (all the kinds of rock), pop, electronic, dance, hip-hop, R&B, 80's, and (believe it or not) instrumental.
I also sometimes listen to rap and country, but I'm kind of picky about those two genres.
Community content is available under
CC-BY-SA
unless otherwise noted.