Quit It Up
Season:
3
Episode:
8
Production code:
308
Broadcast number:
57
Broadcast Information
Original airdate:
January 27, 2013
International airdate:
March 8, 2013 (UK)
April 6, 2013 (Poland)
April 10, 2013 (France)
April 20, 2013 (Romania)
April 20, 2013 (Czech Republic)
April 20, 2013 (Hungary)
May 3rd, 2013 (Spain)
May 17, 2013 (Denmark)
May 30, 2013 (Germany)
June 29, 2013 (Japan)
September 5, 2013 (Latin America)
December 11, 2014 (Russia)

Quit It Up is the 8th episode in Season 3 of Shake It Up and the 57th of the overall series. It first aired on January 27, 2013.
Songs appearing
Plot
CeCe gets an embarrassing job as a dancing zit at the mall, but is determined to keep the gig to prove to Rocky and Logan that she doesn't always quit what she starts. Also, the girls learn that they will have to re-audition for Shake It Up, Chicago! Meanwhile, Logan takes Flynn to the skate park and they have a lot more fun than they expect.
Episode Summary
Now that they will soon become step siblings, Logan came over to the apartment to hang out with Flynn. When there, he finds a lot of old stuff that came from things that CeCe quit from, but CeCe says that she isn't a quitter. Later Rocky and CeCe go to the mall to look for jobs and CeCe gets a job as a dancing zit. She hates the job, but keeps it to show that she is not a quitter, though Logan and Flynn don't make it any easier for her, since they make fun of her every time she performs. Meanwhile, Rocky is trying to find bride maids dresses for the wedding in a very specific shade of blue, and even turns to Tinka for help. Tinka does manage to get the cloth for the dress, but insists on also making the dress. Later it is revealed that the Shake It Up, Chicago! studio was finished, so CeCe quits her job and goes with the girls and a bunch of other dancers, to the studio. When they get there, they are told by the new producer Phil, that he didn't hire any dancers for the show and that auditions were next. The girls then realize that they have to re-audition in order to get back on the show.
Cast
Main Cast
Recurring
Guest Stars
Adrienne Berry as Marlee
Chantel Heath as Other Dancer
Absent
Trivia
This is the first episode that is continued into another episode.
This is the first appearance of the new, bigger Shake it Up, Chicago set.
Gallery
The image gallery for Quit It Up may be viewed here.
Videos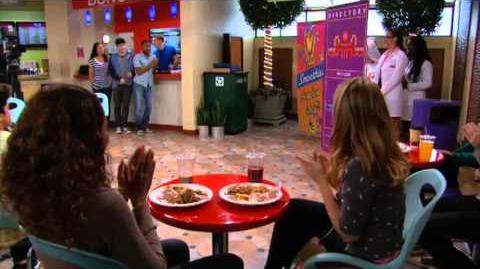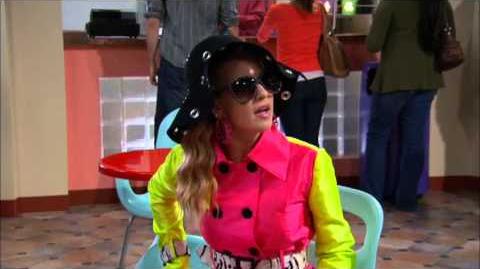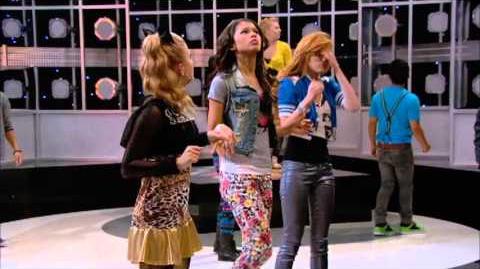 Goofs
When Tinka was saying that the blue fabric was being purchased she was looking at her phone, but when we see it from Tinka's angle, the phone is switched off. However she could have closed it when we see from her angle as she finished looking for it before we turn to her angle.
References
Community content is available under
CC-BY-SA
unless otherwise noted.