Psych It Up
Season:
3
Episode:
19
Production code:
319
Broadcast number:
68
Broadcast Information
Original airdate:
July 14, 2013
International airdate:
September 6, 2013 (Canada)
September 24, 2013 (UK)
October 2, 2013 (France)
October 5, 2013 (Poland)
November 16, 2013 (Czech Republic)
November 16, 2013 (Hungary)
January 7, 8 or 9 (Denmark)
February 2, 2014 (Japan)
Psych It Up is the 19th episode in Season 3 of Shake It Up and the 68th of the overall series. It first aired on July 14, 2013.
Plot
Rocky pretends to be psychic to prove a point to CeCe, but she winds up accidentally convincing all the kids at school that she can actually see the future.
Episode Summary
Rocky and CeCe are preparing for a dance at Shake It Up! Chicago, when a confused psychic, Madame Tiffany, meets up with them, looking for the corporate offices. The next day CeCe goes to Madame Tiffany, telling her that she will meet the love of her life, on the corner of Monroe and Michigan at 12 noon, which is great news for CeCe because James recently dumped her. During the reading, Flynn comes in and Madame Tiffany tells he that she senses that he he is an old soul that was reincarnated, and later tells him that he was reincarnated from the soul of Washington. Later, Rocky, trying to convince CeCe that psychics aren't real, tells Margie that she needs to break up with her boyfriend in order to get an A on her math test. When that works, Deuce spreads the rumor that Madame Rochella, is a psychic. To prove the students wrong, Rocky says that there is going to be an ice storm the next day. When a snow storm hits, Rocky confronts Madame Tiffany to see if she's really a psychic. Meanwhile, CeCe goes to the corner of Michigan and Monroe and finds a cute puppy, believing that's the love of her life. Meanwhile, Rocky is at Crusty's making predictions, which are all wrong. In the end, a boy comes to CeCe's house looking for his puppy. It turns out his name is Monroe, and he's visiting from Michigan. He and CeCe go on a date. In the end Flynn discovers that he wasn't reincarnated from the soul of George Washington, but his wife, Martha Washington.
Songs Featured
Cast
Main Cast
Recurring Characters
Guest Stars
Yvette Nicole Brown as Madame Tiffany
Noah Centineo as Monroe
Carla Jeffery as Margie
Absent
Trivia
James and CeCe break up.
It is revealed that Flynn is a reincarnation of Martha Washington.
Gallery
The image gallery for Psych It Up may be viewed here.
Videos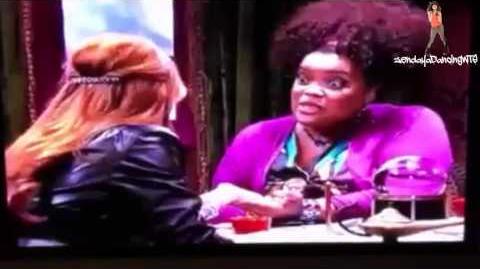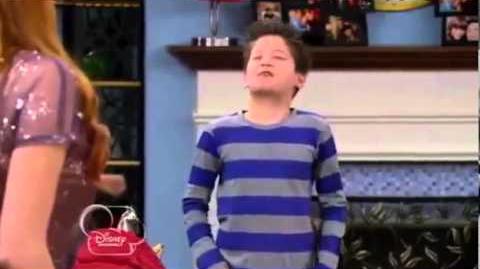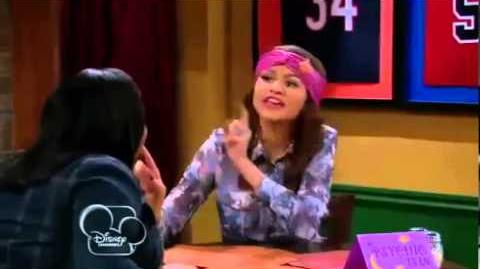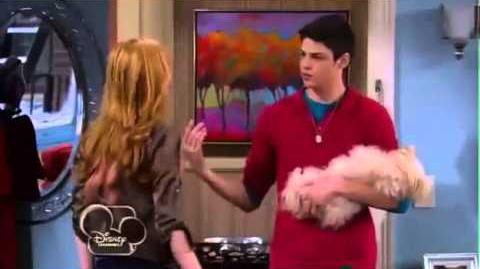 References
Sidesexpress.com
Community content is available under
CC-BY-SA
unless otherwise noted.