Forward & Back It Up
Season:
3
Episode:
13
Production code:
313
Broadcast number:
62
Written by:
Jennifer Glickman & Darin Henry
Directed by:
Joel Zwick
Broadcast Information
Original airdate:
March 24, 2013
International airdate:
May 15, 2013 (France)
June 6, 2013 (Germany)
June 10, 2013 (UK)
June 15, 2013 (Poland)
August 2, 2013 (Spain)
August 10, 2013 (Romania)
September 20, 2013 (Denmark)
September 28, 2013 (Czech Republic)
September 28, 2013 (Hungary)
November 10, 2013 (Latin America)
December 15, 2014 (Russia)

Forward & Back It Up is the 13th episode in Season 3 of Shake It Up. It first aired on March 24, 2013.
Plot
When Rocky saves Phil's life, he happily offers her a job dancing on Shake It Up Chicago again, but wanting to earn her way, Rocky declines. CeCe is determined to make her accept. Meanwhile, Deuce and Flynn try to run a museum in Crusty's which is about the Great Chicago Fire.
Episode Summary
CeCe, Ty, and Tinka all try to trick Phil into letting Rocky back on the show, but it fails. Meanwhile Deuce tells Flynn about all the tourists coming over to Crusty's, looking for where the great Chicago fire started, thanks to an error in a newspaper. This gets Flynn thinking. While Ty, Rocky, CeCe and Tinka are at Crusty's, they are annoyed that Phil is there too. When Phil chokes on his food, Rocky saves his life. Later, Flynn uses the clueless tourists as a way to get some cash, by pretending that Crusty's really is a museum where the the great Chicago fire really started. Deuce was against it at first, but when Flynn shows him how much money he already up at CeCe's apartment, looking for Rocky. He thanks her for saving his life and offers to let her back on the show. Surprisingly, Rocky doesn't except, because she wants to get back on the show for being a talented dancer. So Phil lets her re-audition to get on the show. But even after a failed audition, Phil still let her back on the show, but once again, Rocky refused. So Phil tells her to come back tomorrow or she's off the show for good. Scared that Rocky would refuse to show up after a fight that they had, CeCe developed another plan with Ty and Tinka. They had Ty dress up like Rocky, and do the audition for her, but when Rocky really showed up, they were busted. Phil reveals that he has seen Rocky in past episodes of Shake It Up Chicago, and that she was one of the best dancers, and that he didn't want to admit that he made a mistake. He asked her to come back on the show, and this time she accepted. Also Deuce and Flynn were caught by health inspector and had to shut down their fake business.
Song Featured
Cast
Main Cast
Recurring
Guest Stars
Lou Richards as Health Inspector
Gallery
The image gallery for Forward & Back It Up may be viewed here.
Videos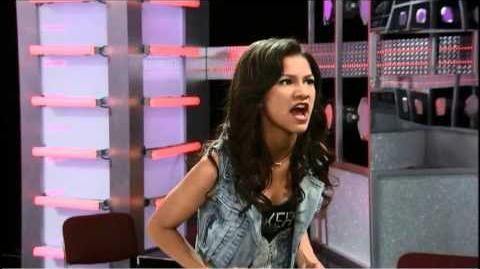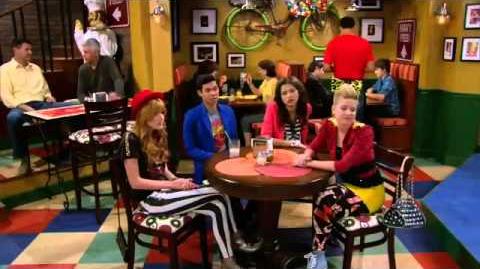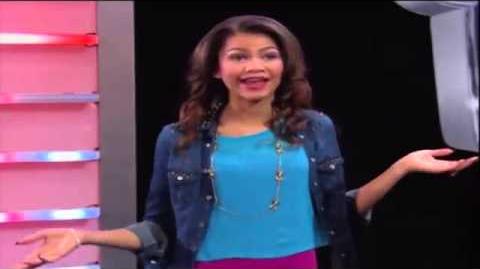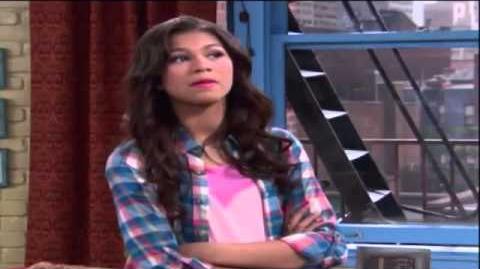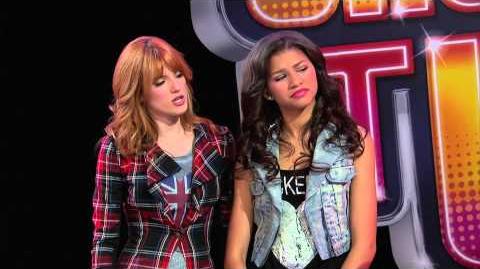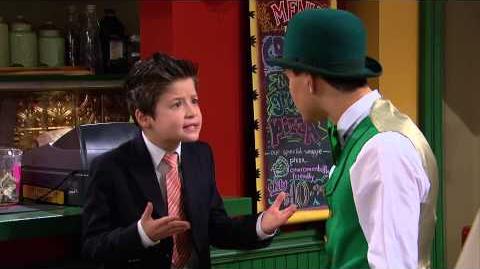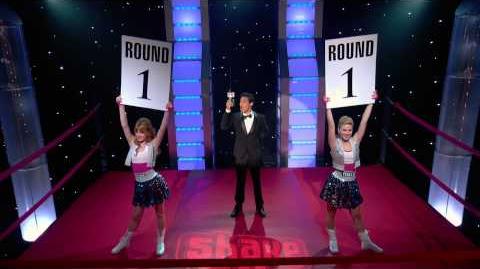 Trivia
Goofs
References